Rolex Watches
OFFICIAL ROLEX RETAILER IN BRUNEI
Rolex watches are crafted from the finest raw materials and assembled with scrupulous attention to detail. Every component is designed, developed and produced to the most exacting standards.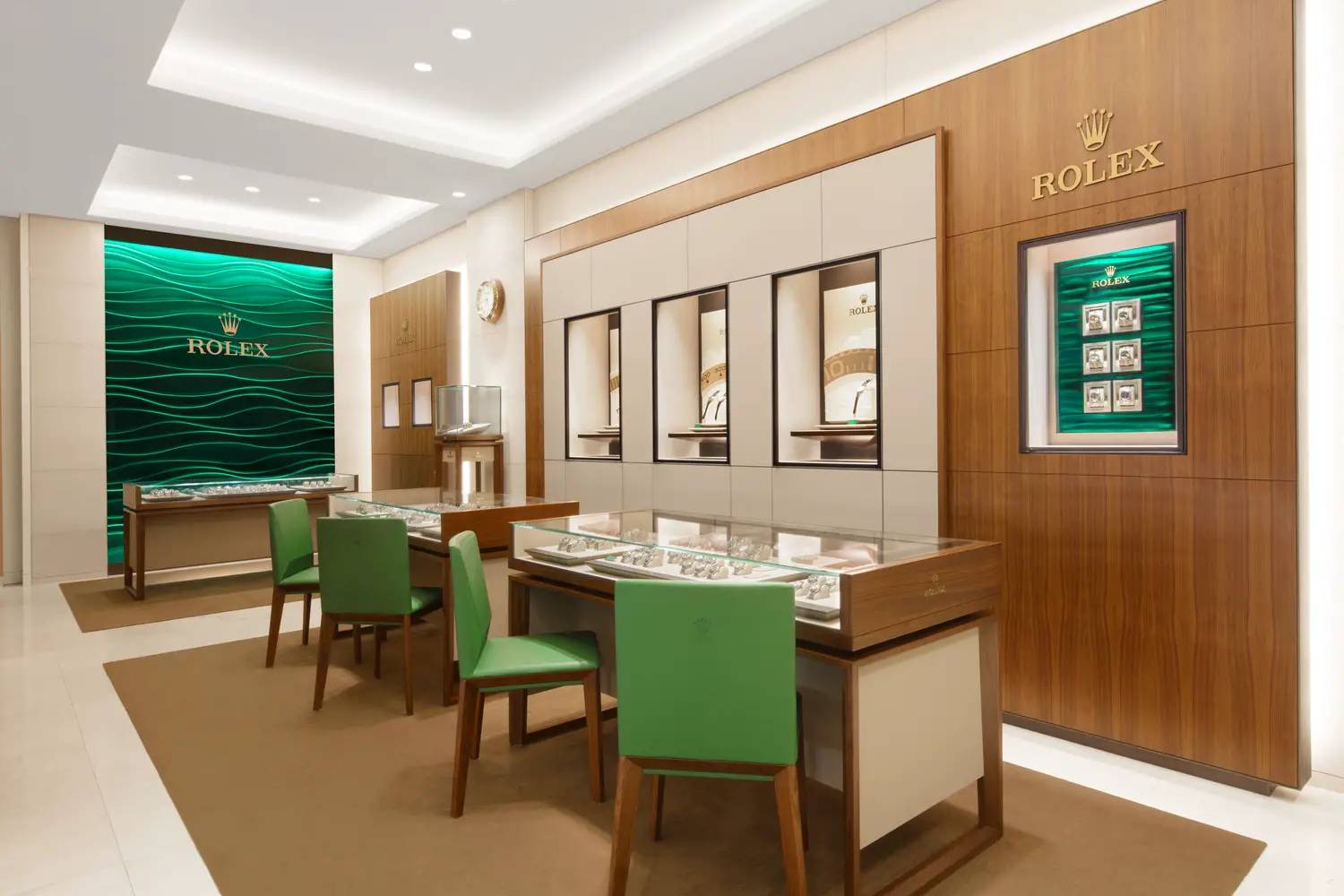 Rolex Brunei
OFFICIAL ROLEX RETAILER
Chang Ein Hong welcomes you to our Rolex boutique situated in the heart of the capital city of Bandar Seri Begawan in Brunei. We are the sole Official Rolex Retailer in Brunei authorised to sell and maintain Rolex watches. We guarantee the authenticity of each and every part of your Rolex watch. Our luxurious boutique situated at The Mall offers our esteemed clients an elegant and sophisticated space to peruse our diverse Rolex watch collections.
At Chang Ein Hong, we believe in serving our customers with professionalism, efficiency and an intuitive understanding of your personal needs and desires. With the necessary skills, technical know-how and special timepiece paraphernalia, our team of experienced and knowledgeable sales advisors are ready to attend to your every need. Engage in conversation with any of our boutique associates and you will very soon find yourself deep in a horological discussion that will further enhance your Rolex know-how. Let us assist you to find the watch that is a true representation of the taste and style which was made for you.
It is our utmost priority that you enjoy a smooth and memorable shopping experience, whether at our boutiques or online. Feel free to send us a message and our knowledgeable virtual sales advisors will ensure every enquiry and request will be promptly tended and they will guide you through the extensive range of Rolex watch models available in-store as well as answer any query you have on the technical details and craftsmanship. We are proud to be your preferred retailer to start you on the journey to exploring the world of Rolex in Brunei. Let us advise you on the official Rolex prices, and share the timepieces' technical and aesthetic insights, as you decide on the watch that will last you a lifetime.